TV Shows
On The Air
Doom Patrol
Doom Patrol
The Doom Patrol's members each suffered horrible accidents that gave them superhuman abilities — but also left them scarred and disfigured. Traumatized and downtrodden, the team found purpose through The Chief, who brought them together to investigate the weirdest phenomena in existence — and to protect Earth from what they find.
Arrow
Arrow
Spoiled billionaire playboy Oliver Queen is missing and presumed dead when his yacht is lost at sea. He returns five years later a changed man, determined to clean up the city as a hooded vigilante armed with a bow.
The Walking Dead
The Walking Dead
Sheriff's deputy Rick Grimes awakens from a coma to find a post-apocalyptic world dominated by flesh-eating zombies. He sets out to find his family and encounters many other survivors along the way.
Fairy Tail
Fairy Tail
Lucy is a 17-year-old girl, who wants to be a full-fledged mage. One day when visiting Harujion Town, she meets Natsu, a young man who gets sick easily by any type of transportation. But Natsu isn't just any ordinary kid, he's a member of one of the world's most infamous mage guilds: Fairy Tail.
The Flash
The Flash
After a particle accelerator causes a freak storm, CSI Investigator Barry Allen is struck by lightning and falls into a coma. Months later he awakens with the power of super speed, granting him the ability to move through Central City like an unseen guardian angel. Though initially excited by his newfound powers, Barry is shocked to discover he is not the only "meta-human" who was created in the wake of the accelerator explosion -- and not everyone is using their new powers for good. Barry partners with S.T.A.R. Labs and dedicates his life to protect the innocent. For now, only a few close friends and associates know that Barry is literally the fastest man alive, but it won't be long before the world learns what Barry Allen has become...The Flash.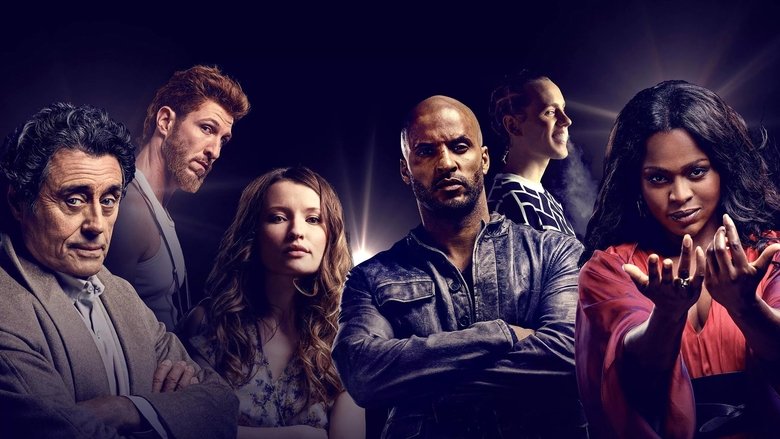 American Gods
American Gods
An ex-con becomes the traveling partner of a conman who turns out to be one of the older gods trying to recruit troops to battle the upstart deities. Based on Neil Gaiman's fantasy novel.
Grey's Anatomy
Grey's Anatomy
Follows the personal and professional lives of a group of doctors at Seattle's Grey Sloan Memorial Hospital.
Supernatural
Supernatural
When they were boys, Sam and Dean Winchester lost their mother to a mysterious and demonic supernatural force. Subsequently, their father raised them to be soldiers. He taught them about the paranormal evil that lives in the dark corners and on the back roads of America ... and he taught them how to kill it. Now, the Winchester brothers crisscross the country in their '67 Chevy Impala, battling every kind of supernatural threat they encounter along the way.